Regular price
Sale price
$30.00 USD
Unit price
per
Sale
Sold out
Are you looking to create a body butter for you or someone else? Do you have a preference on what's in your body butter? Do you have allergies that prevents you from buying most body butters or lotions? Do you need an option that isn't available? Are you looking to match your favorite perfume/cologne? If so then this option is for you. If your option isn't listed, enter it and we will follow up with you. Processing time may take longer but we will let you know.
Start by selecting your desired butters and then select the oil(s) to create an 8oz body butter just for you.  Next select one of our many fragrances or create your own unique scent by choosing up to three fragrances. Check out Our Scents page for descriptions. Or select essential oil(s) to scent your butter. If you'd like your creation to be unscented, choose "In the Nude". Lastly, choose an additive if you'd like. 
If an ingredient isn't listed, enter it and we will follow up with you. Processing time may take longer but we will let you know.
If you're not sure what you need, schedule an appointment to set up a consultation to create your perfect body butter.
Share
Ingredients

We will keep track of your custom creation for easy reordering.
Shipping

Shipping

We ship orders 2-3 times a week, based on volume, holidays, weather, etc.  We use USPS First Class or Priority Mail shipping.  Once orders are shipped, please contact USPS with any questions/issues.  

Wrong address

Please verify that you've entered the correct shipping address.  Once the shipping label is printed, a change fee will apply to issue a new label.
Return policy

Exchanges & Returns

Due to the nature of the business, we cannot accept exchanges or returns.  If there is an issue with your order, please contact us immediately.  Please include a detailed explanation regarding the issue and include pictures if necessary.

Damaged Items

We do our best to package our products so that they arrive in tact, however, damage may occur.  If this happens please contact us within 48 hours of receiving your shipment.  Please take a picture of the package (inside and outside if necessary) and the damaged item(s).
View full details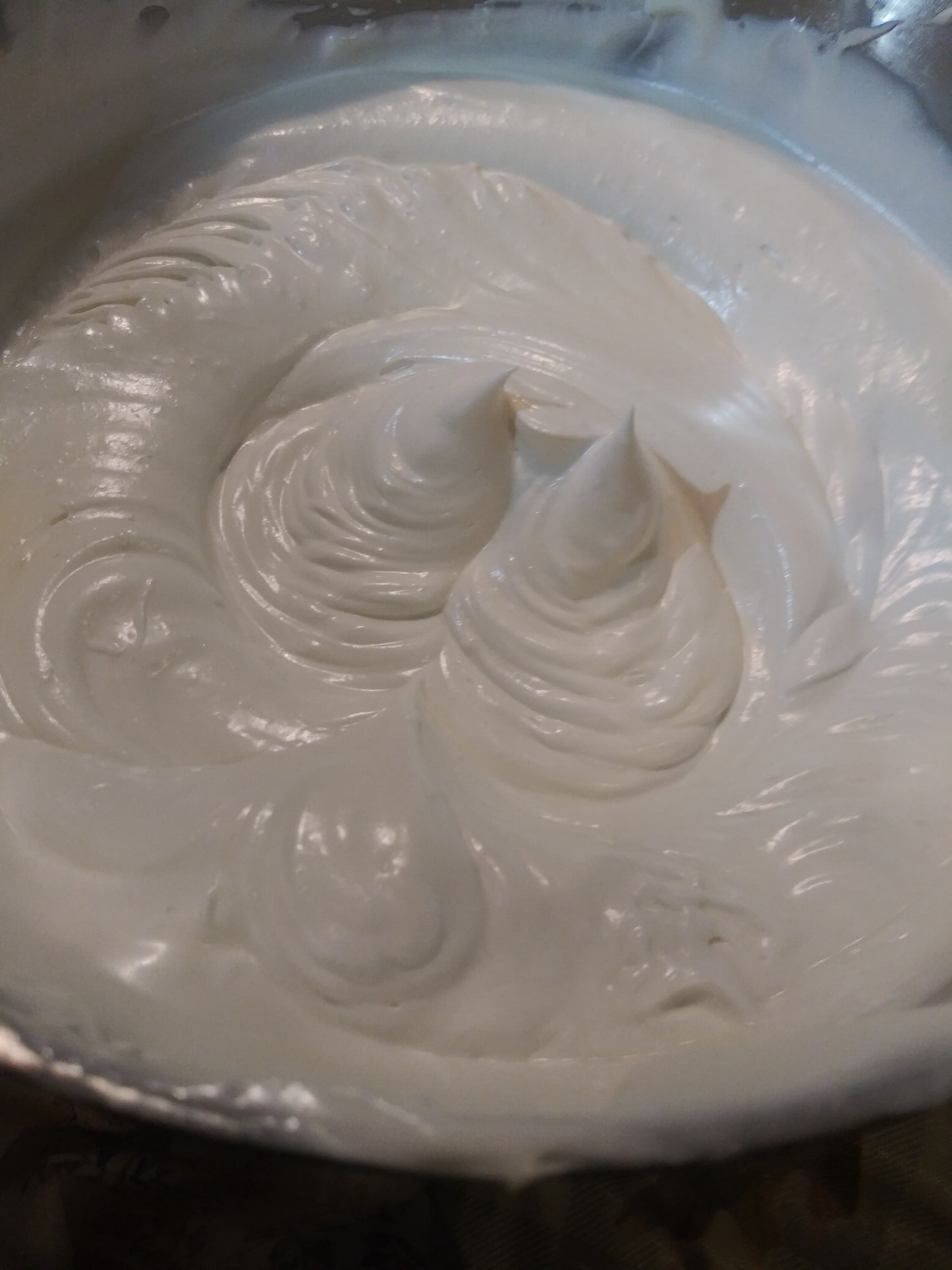 Frequently Asked Questions
Allergic Reactions

We are aware that allergies/sensitivity exists and include all ingredients on the website.  If you have a reaction to the product, immediately stop using it.  Please be sure to thoroughly read it before ordering.  If you have allergies/sensitivity to the ingredients used, please use the Made For Me Body Butter to create a mixture just for you.  If you'd like a Butter made with ingredients that aren't listed on our site, please send us a message and we will work with you to create what you want/need.

How to use Body Butters

Our whipped body butters are made without water so preservatives aren't needed.  Please be sure not to get water into the body butter.  A mini spatula is included for use.  Remember that a little goes a long way.

What to do if your Body Butter melts

If your butter is exposed to high temperatures it may melt.  Don't worry if this happens, as it is normal.  Simply place the product in the fridge for 30-60 minutes.  The texture will change but the yummy goodness will remain.  Feel free to stir it with a spoon, knife or your finger as it is solidifying to keep it creamy.

Processing & Cancellations

All of our products are handcrafted in small batches to ensure the best quality.  Orders may be cancelled up to 24 hours after it's placed.  Please allow 3-7 business days for processing.  Once your order is completed we will update you with shipping information.